Overhaul and current repair of main and auxiliary diesel engines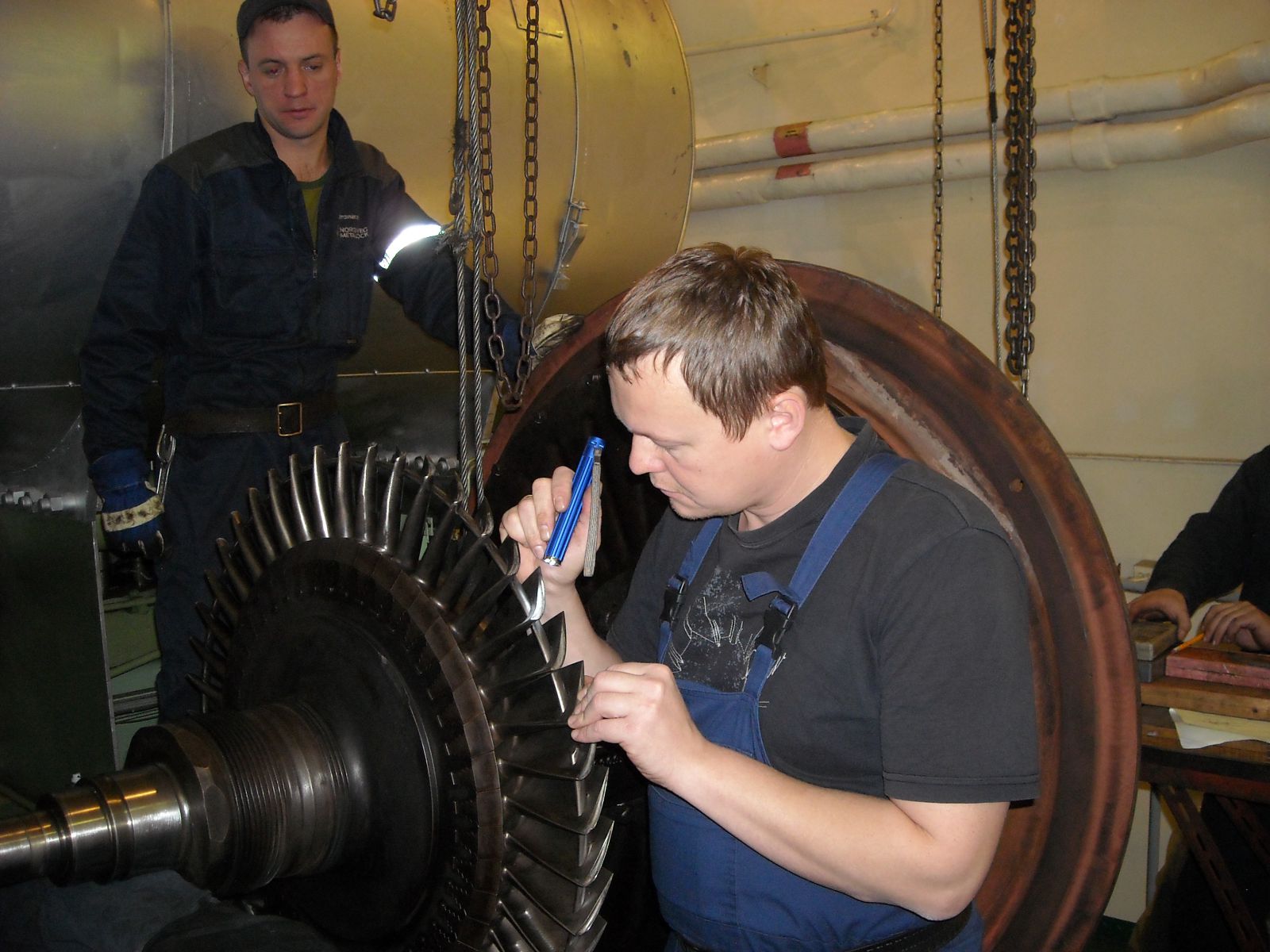 Ship engines repairs are performed by the mechanics division of the Marine Service department, which was founded by the company in 2003.
Over the years of experience, department's specialists have proven their professionalism on numerous occasions, conducting most complicated works on a high level, be it overhaul or regular maintenance. The use of the cutting-edge technological equipment as well as the respect for the most strict requirements have enabled to enhance the quality of work performed by NORDWEG JSC taking it to a completely new level.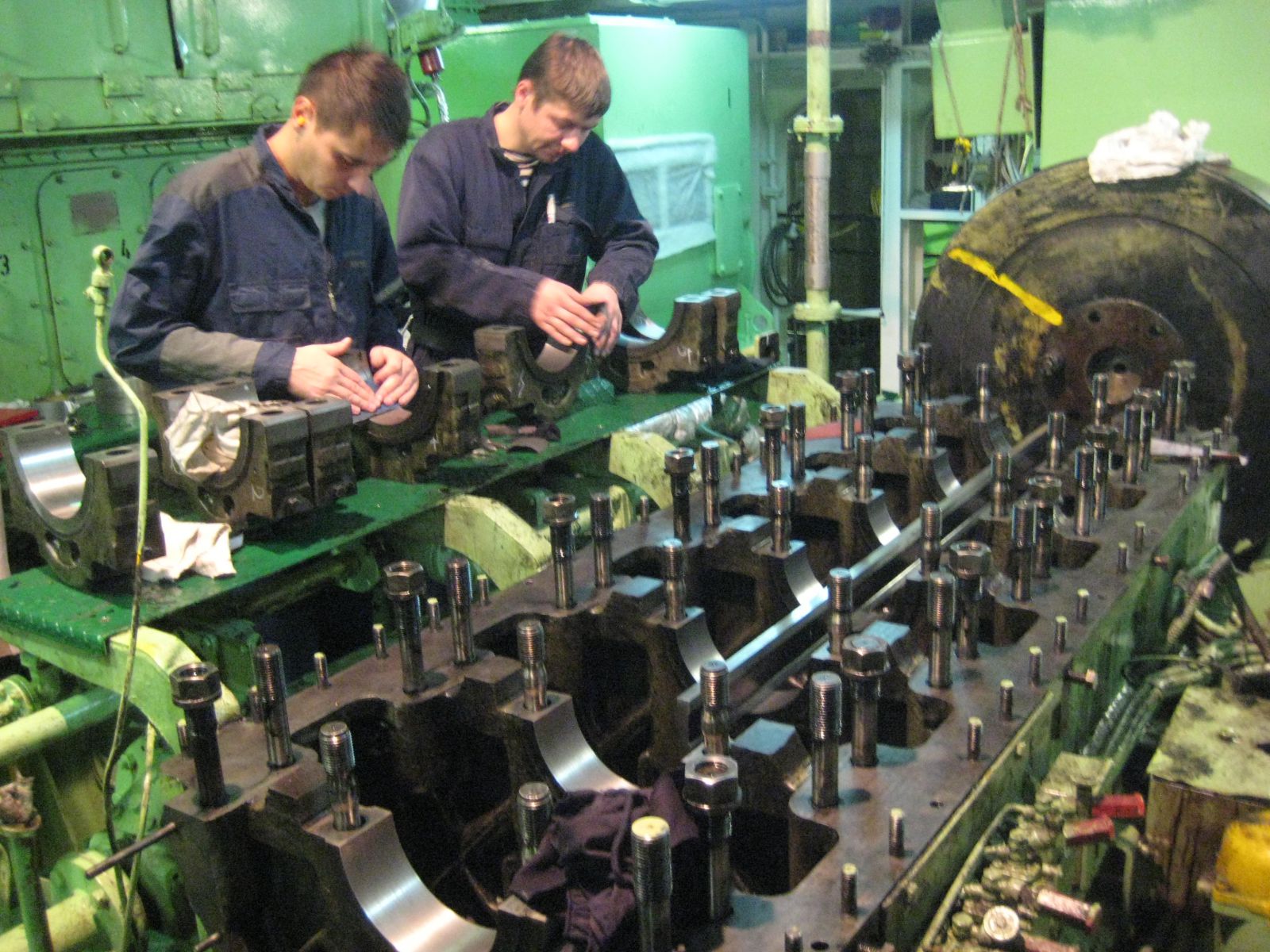 The department's specialists have a vast work experience in handling engines both of foreign manufacturers (MAN, B&W, Wartsila, Sulzer, Daihatsu, Yanmar, SKL etc.) as well as of domestic production (Daldiesel, Zavod Dagdizel, Bryansk machine building plant etc.). Apart from repair and restoration work, company can perform aggregate replacement of diesel engines and main reduction gears practically of any size.
Work is performed both at the place of unloading or repairing a vessel, as well as on board during sailing. When conducting dock repair work, the specialists of the mechanics division take part in the work related to the maintenance of a propeller and rudder steering system, line of shafting, and alignment work.
As of March 01, 2012, the company is an official service centre of the Daihatsu Diesel company (Japan) and offers services for repairs and maintenance of marine engines, delivery of main engines and diesel generators as well as of related spare parts.