Designing and manufacturing hatch covers, ramps and slipways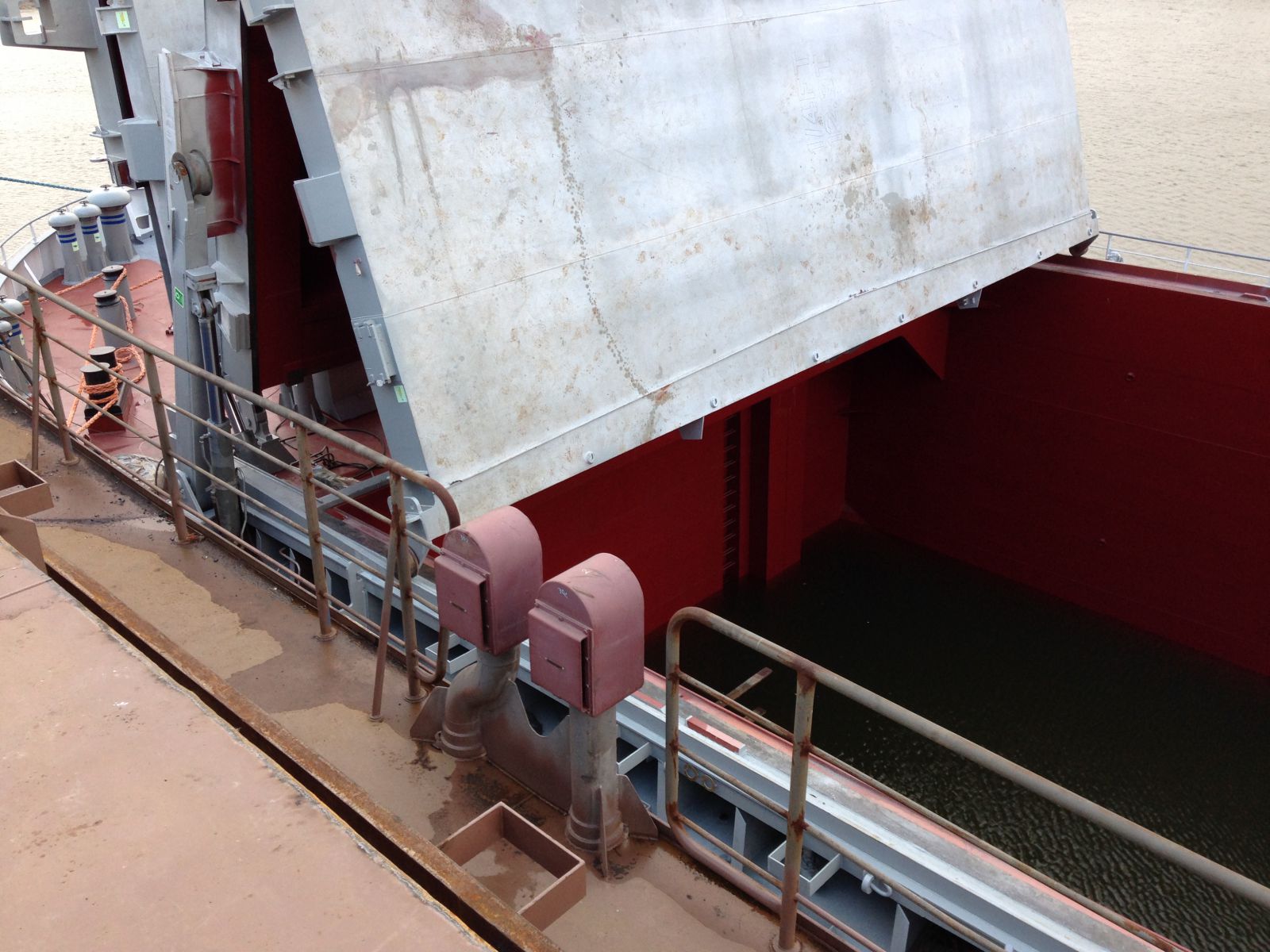 Based on the longstanding experience in repairing, disassembling and modernising hatch covers, NORDWEG JSC began its own designing and construction of hatch covers, ramps, and slipways for cargo ships, as well as for ice-breaker fleet that is being built.
The professionalism of the engineering and technical personnel of the company enables to design and employ in hatch cover production the most modern technical solutions corresponding to the world standards.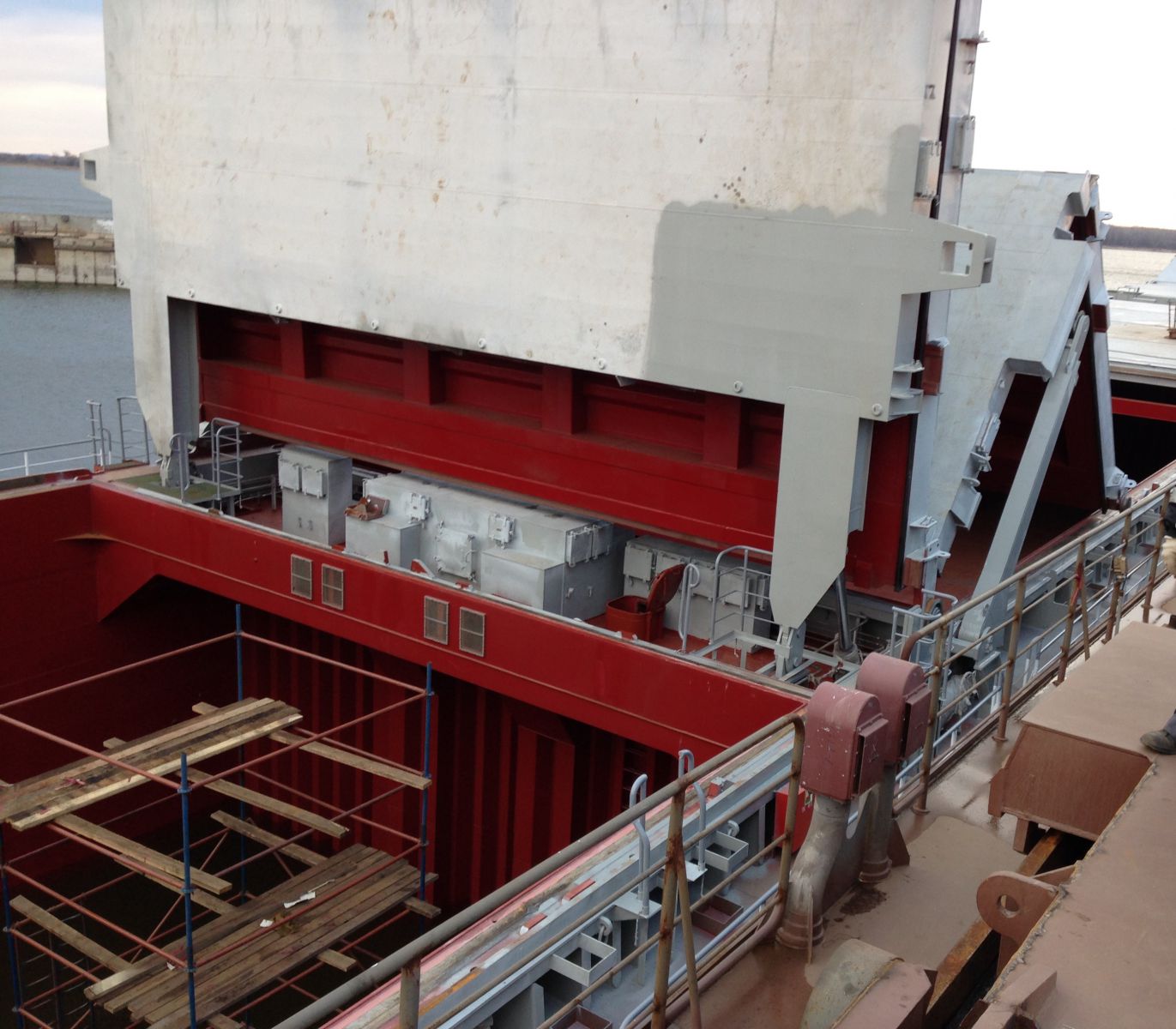 When designing hatch covers, such tested structural types as direct pull, folding type, multi-folding type (foldtite), and steel pontoon are applied. When manufacturing, the most modern technological equipment and materials are used. It enables to offer products that can be compared to the best world analogs for the needs of the Russian sea market.
Due to the efficient organisation of production processes, the use of proper production base as well as the absence of bureaucratic delays, NORDWEG company is capable of designing and manufacturing hatch covers, ramps, and slipways of practically any type and size in the shortest of times.
Today, NORDWEG company takes the most active part in building transport and landing ships for the needs of the military-industrial complex as well as in manufacturing modern multi-modal cargo handling systems.