Repair/manufacture of ship hull structures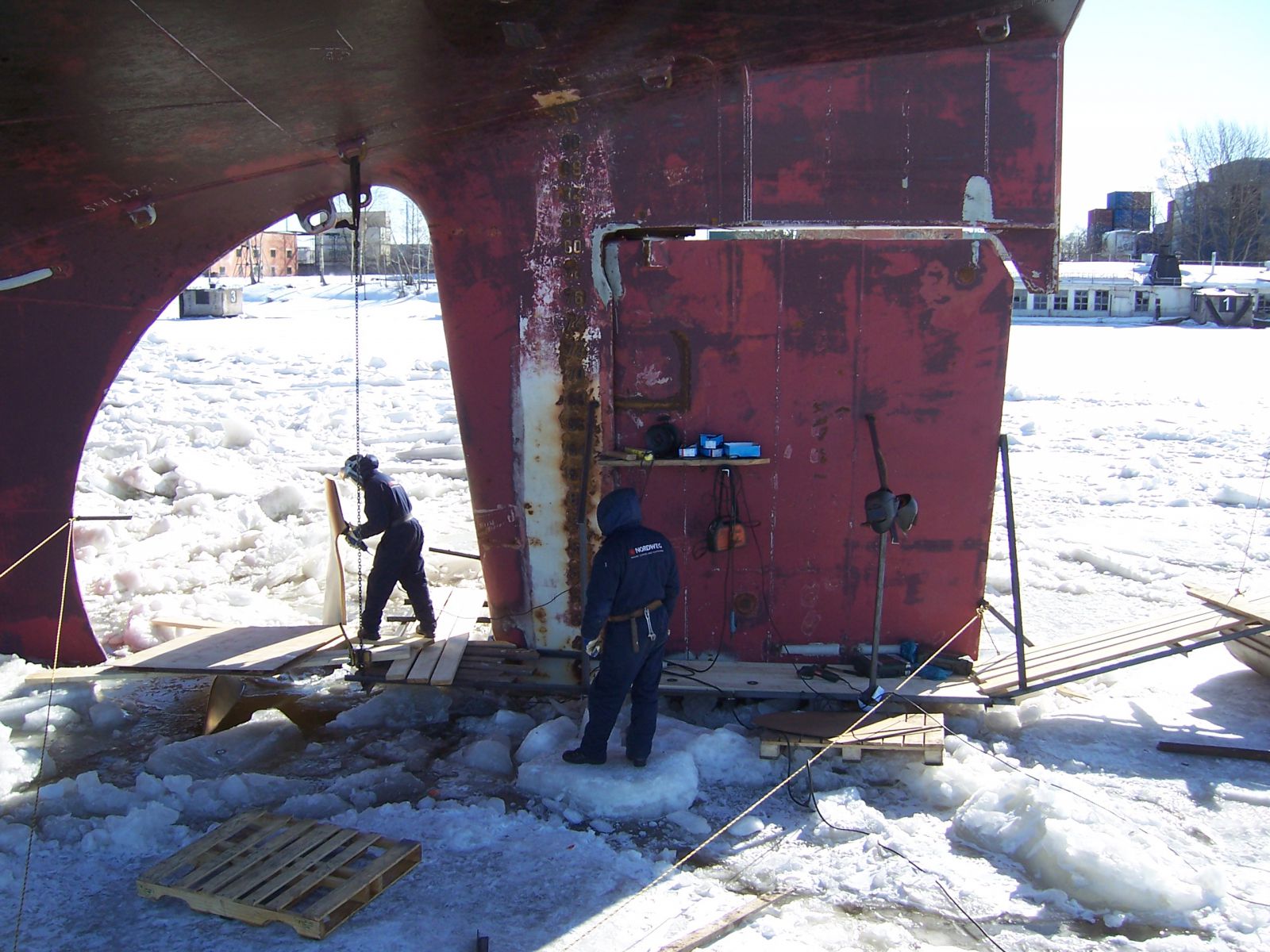 Work related to repairing/manufacturing ship hull structures is carried out by the hull division of the Marine service department. This is the most mobile department of the company, and its operational specifics is linked to a very limited amount of berthing time during the repair work process.
Hull structure repairing is carried out practically in any volumes, including such highly demanded ones as repairing accident damages, removing the defects remarked upon by classification societies and port authorities etc.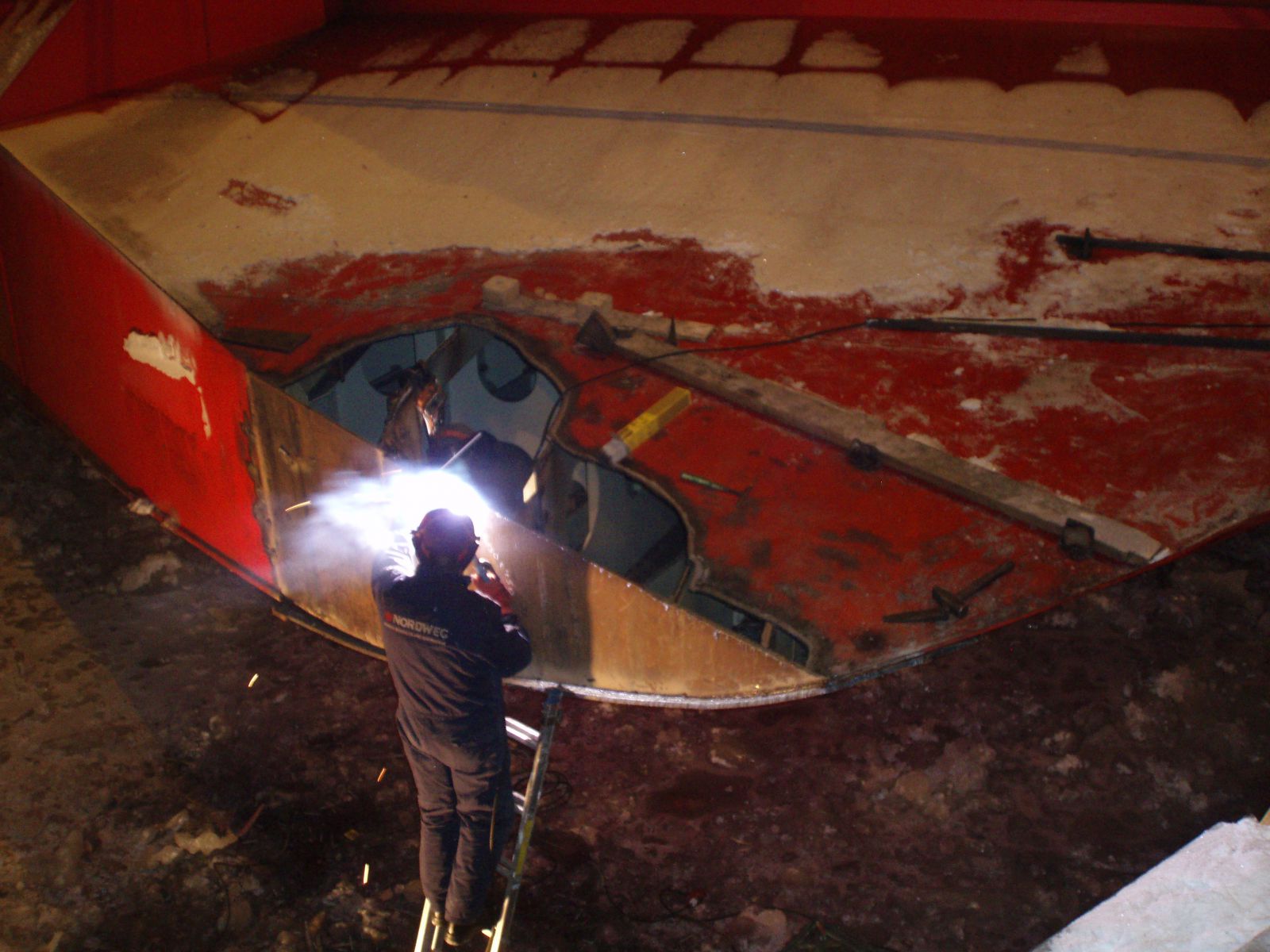 If work has to be performed in the harbour area, a tugboat is provided.
Work can be performed on a round-the-clock basis, including weekends and holidays.
The hull division also performs work related to repairing ship engine propellers made of bronze, inox and carbon steels with subsequent balancing adjustment.
Specialists of the Marine service department are high-level professionals who have certificates issued by the Russian Registry of Shipping and by the Russian River Register.