Residual thickness measurements of ship hull structures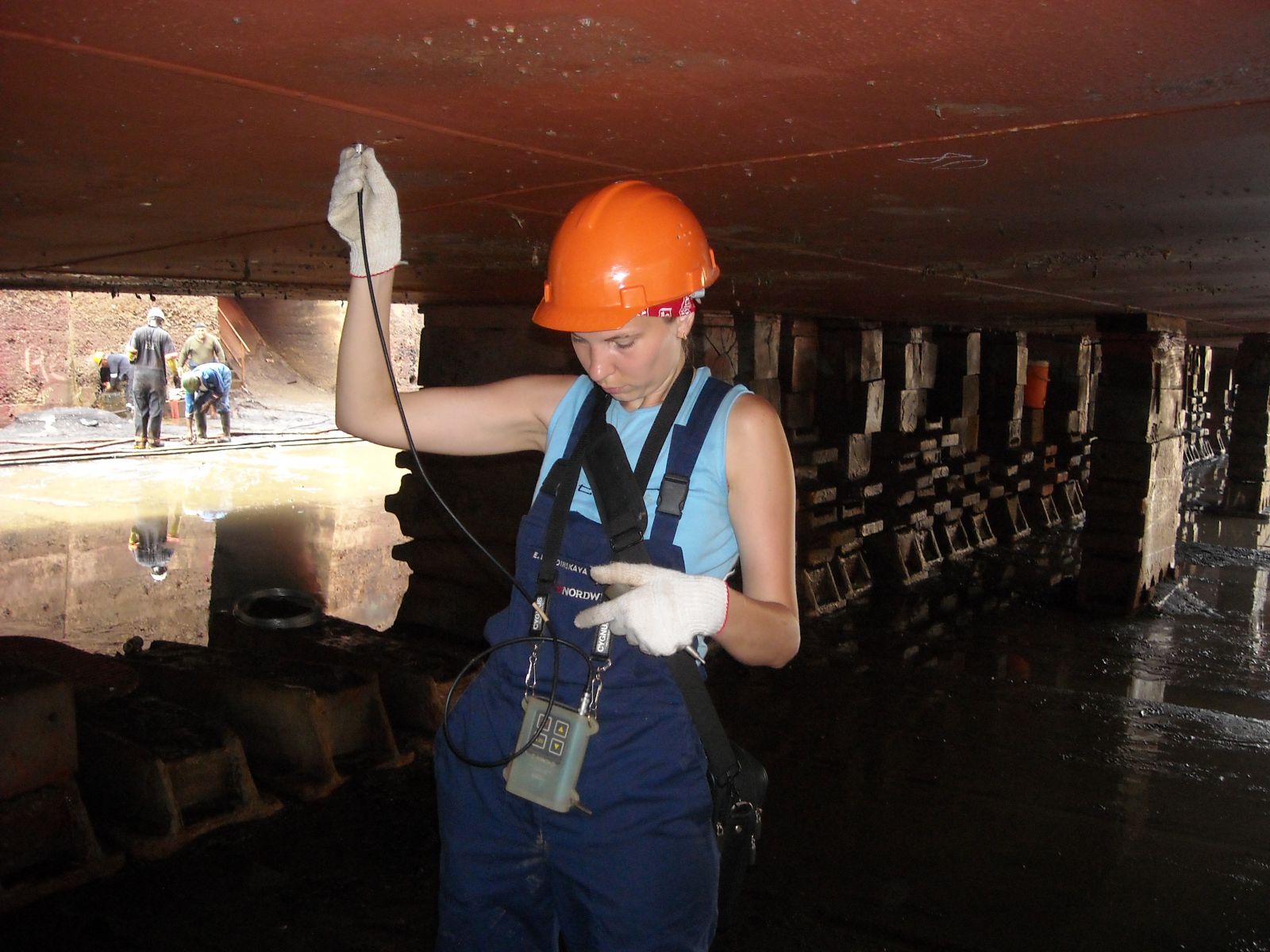 Within NORDWEG company there is a successfully operating NDT laboratory which has all the required licenses and certificates to perform works in the field of ship repair.
The laboratory's goal is to provide technical monitoring of the work performed by company's specialists as well as to carry out independent activities upon customers' requests.
Laboratory's specialists conduct visual, gauging, ultrasound and capillary monitoring of components and welded connections, as well as measure residual thickness of ship structures with the preparation of reports and recommendations for repairings.