ᴡ Repairing pump shafts, generators, compressors and other components of various purposes using the methods of surfacing and spraying. Repairing Babbitt bearings.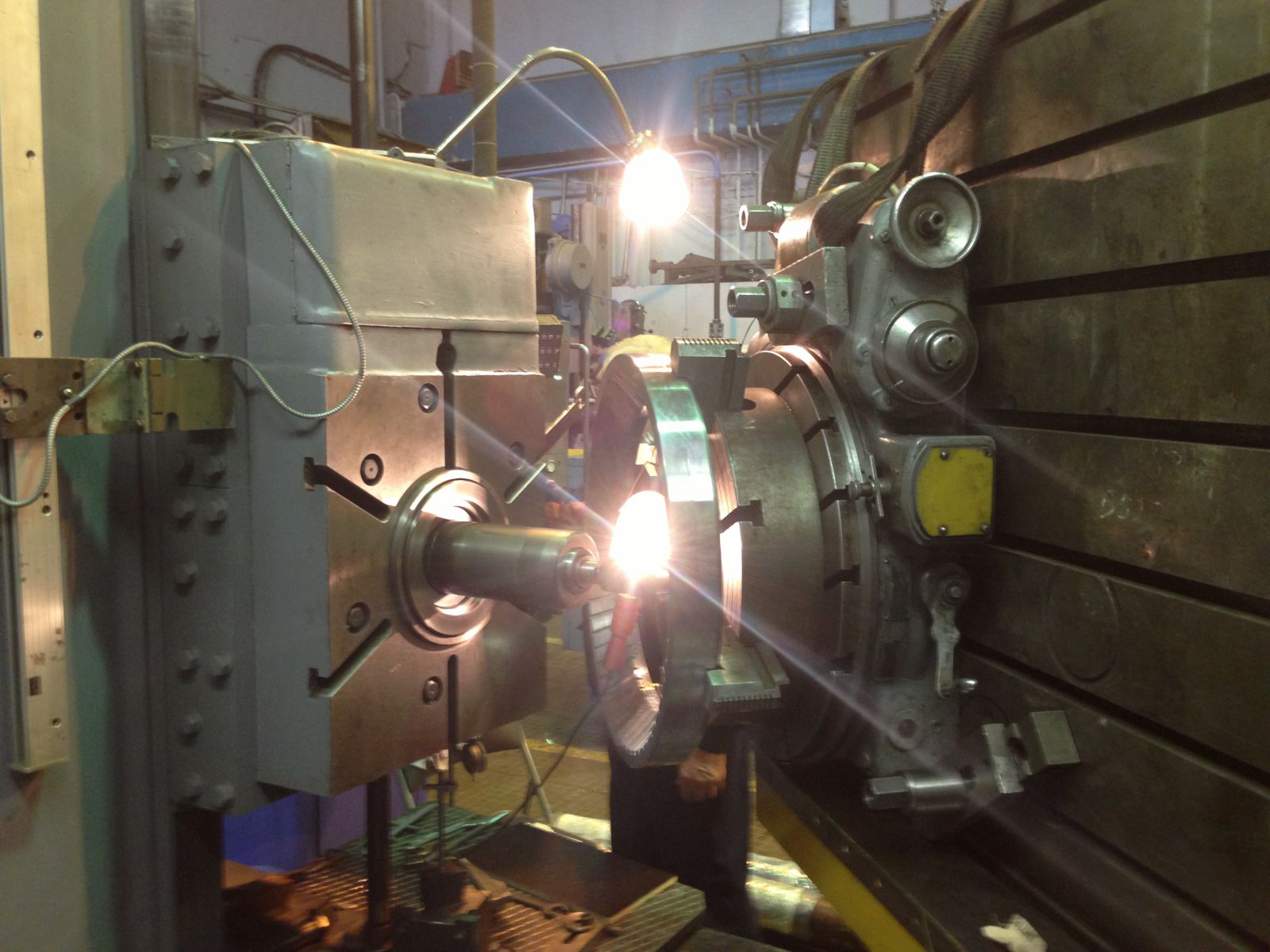 The technological base of NORDWEG JSC enables to perform work related to repairing shafts/screw conveyors of any size at the high-quality level using the method of automatic surfacing and plasma spraying with subsequent mechanical processing.
The company employs spun casting machines for casting Babbitt surfaces on slide bearings of marine mechanisms with subsequent mechanical treatment to get a required size.
The company's equipment enables to restore components of 3 to 10 000 kg with sizes from 50 to 1500 mm, and shaft lengths from 300 to 8000 mm.
reconditioning shaft necks of various use using the method of automatic surfacing and spraying.
reconditioning Babbitt slide bearings of marine diesel engines, generators and deck mechanisms.