Repairing hatch covers, ramps and slipways of sea-river ships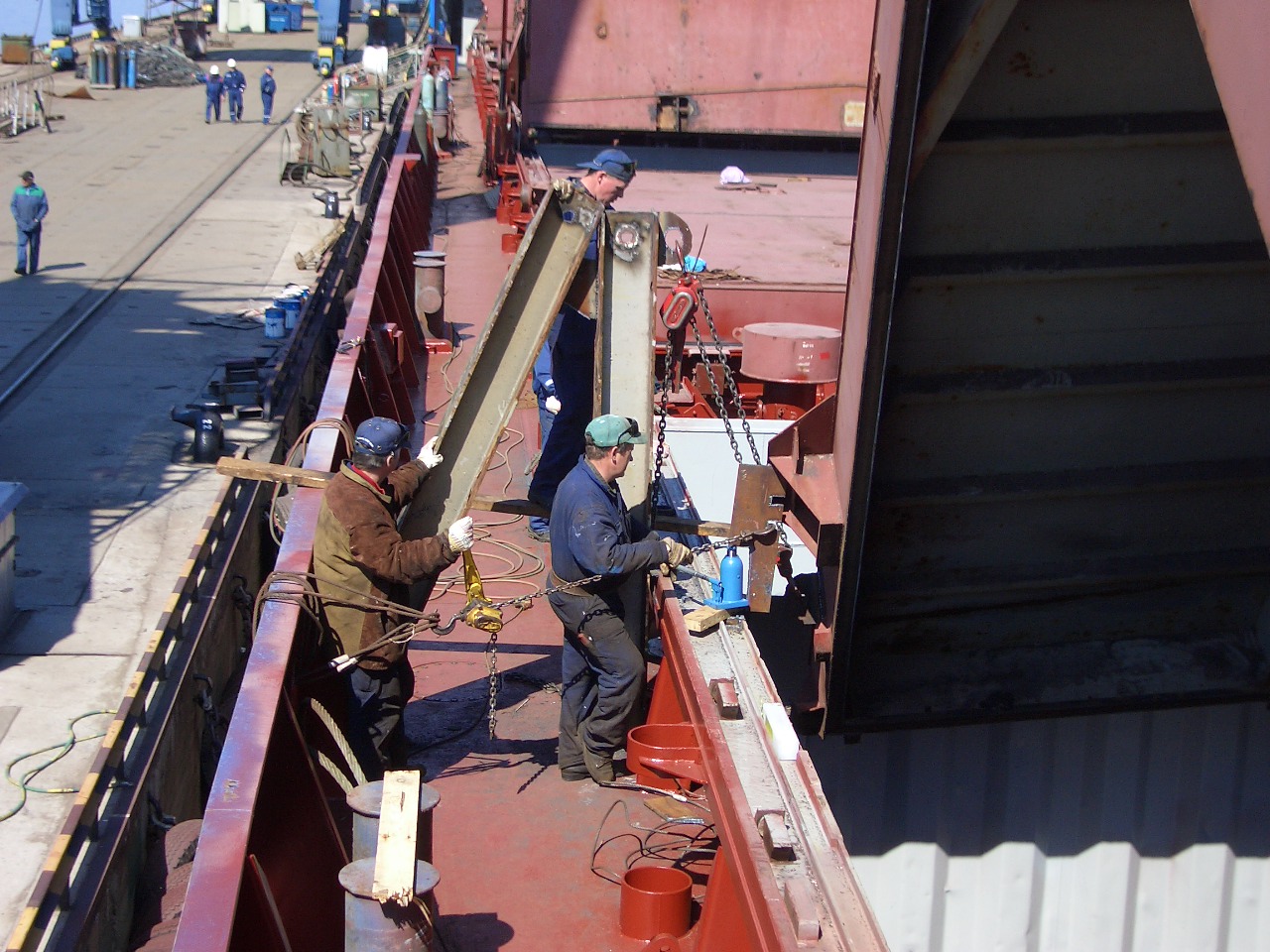 In 2001, the history of NORDWEG JSC began with large-scale repairing of hatch covers on one of the sea merchant ships. NORDWEG company was created by people with an extensive experience in hatch cover repairing of various types. This defined the company development strategy for the subsequent years and at one of its development stages enabled it to become the service centre for TTS (Kvaerner) group of companies, one of the leading manufacturers of cargo handling devices.
Today, NORDWEG JSC is one of the cutting-edge companies for hatch cover repair in the north-western region of Russia with its representative offices in Kaliningrad, Arkhangelsk and Riga (Latvia).
Specialists in hatch cover department on a prompt and professional level perform following types of work:
pre-repair inspection of hatch covers in cargo holds of sea-river ships;
repair and replacement of metal structures of hold panels, ramps and slipways;
replacement of rubber seals with compression settings;
repair of kinematic connections and kinematic nodes of moving hold panels and slipways;
repair of hydraulic devices, nodes and components of the hydraulic system of hatch covers;
ultrasound diagnostics and waterproof testings of cargo spaces of hatch covers.
Hatch cover repair work is performed either with or without disassembling cargo space panels depending on the structural particularities of ships.
Such work can be carried out in St. Petersburg, regional offices or on call at the place of positioning the ship for repair.