Repair of ship cranes and cargo handling equipment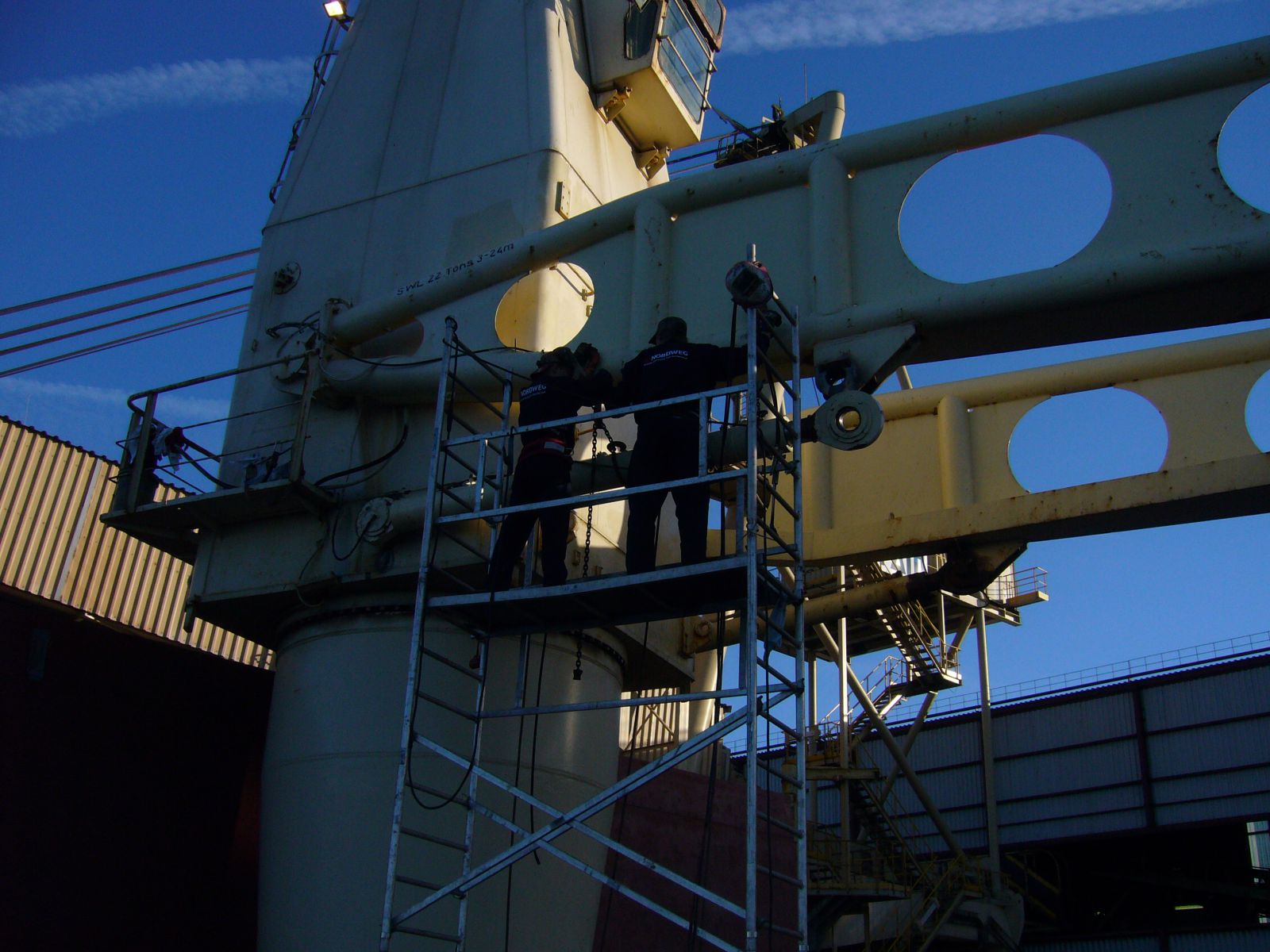 Failures in ship cranes and other cargo handling equipment is a headache for ship owners and one of the reasons for ship demurrage, which may significantly lower freight charges. It is crucially important to have reliable partners who are capable of repairing defective equipment skilfully and efficiently at the right moment.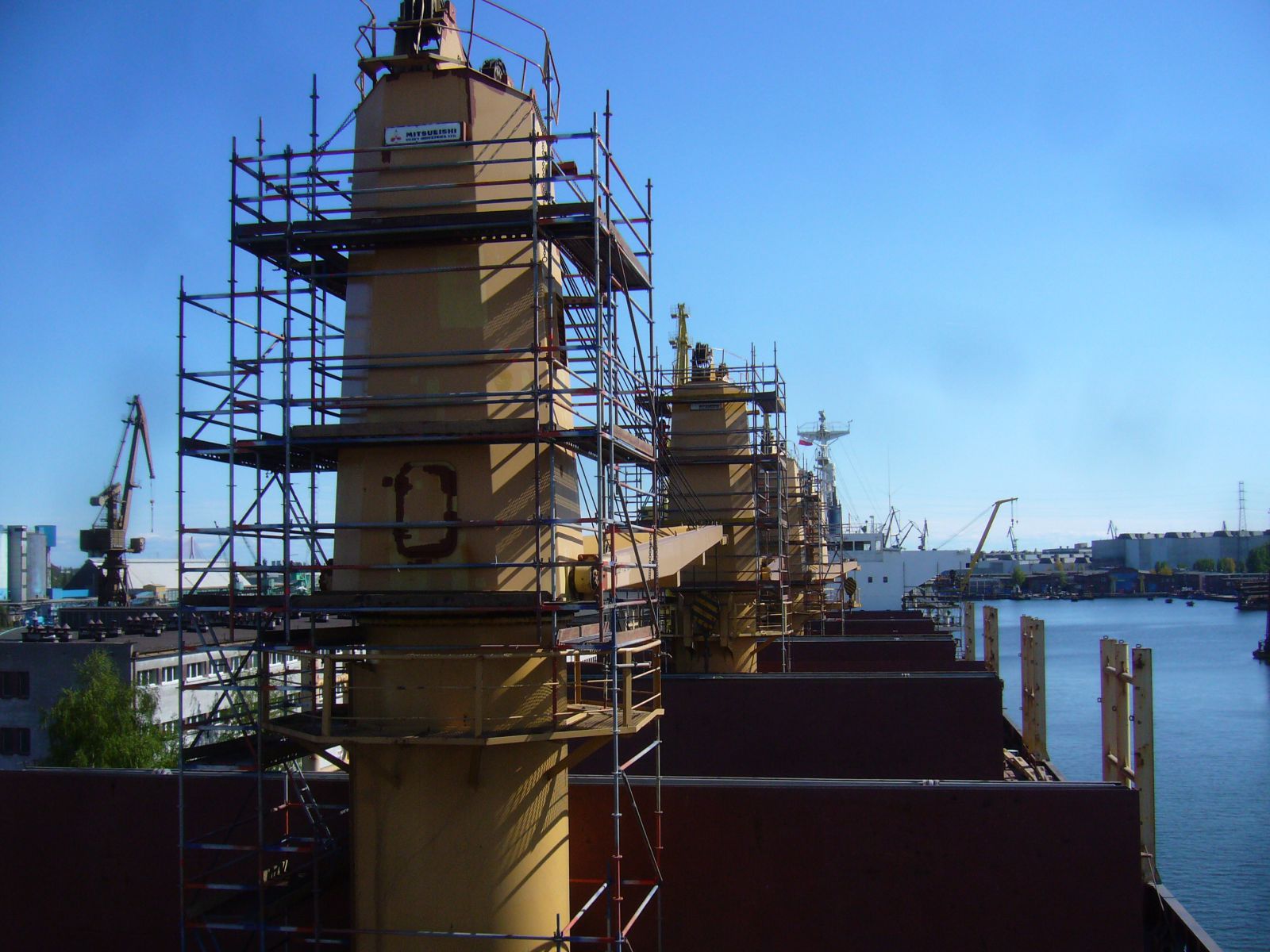 NORDWEG specialists can perform following types of work in repairing cargo handling equipment:
repair and replacement of metal structures of cargo booms, beams, and ship crane beams;
repair of kinematic connections and nodes of cargo booms, beams, and crane beams;
cargo boom testing;
repair of hydraulic devices and components of the hydraulic system of cargo gears.
Repair work is performed on site or by disassembling equipment.
Such work can be carried out in St. Petersburg, regional offices or on call at the place of positioning the ship for repair.